LADIES WHO LUNCH® NETWORK IS A GLOBAL COMMUNITY OF WOMEN LIVING THEIR DREAM AND MAKING A DIFFERENCE.
Your personal invitation to the LWL Network is here!
This exclusive invitation disappears in:
What happens when you click the button above:
During the 14-day trial, you can:
Meet other members through the

exclusive members-only Facebook group

and get to know amazing and inspiring women from all walks of life.
Tune in to the exclusive

Monday Morning with Maria audio trainings

to get Maria's tips and strategies on topics like starting a business, gaining confidence, and so much more.
Access the

She's in Biz Monthly Bundles

archive and start learning more about building your own business.
Discover the

LWL Book Club

archive to discover inspiring books recommended by the members themselves!
...and so much more!
The Ladies WHO Lunch® Network is a global community of women committed to supporting one another to reach their goals and dreams. It is a place to

build relationships with other inspired and empowered women

, a place to

be inspired, supported and held accountable

, a place to

gain exposure for your business

, and a place to

learn about different ways to grow both personally and professionally

.
When you become a member, you get access to:
an inspiring

community of driven and empowered women

going after their dream life
a variety of digital resources to

support your growth and learning

in your life and business
a platform for your business to

gain exposure and get discovered by your ideal clients
the entirety of

maria's best tips and strategies

so you can make your dream life a reality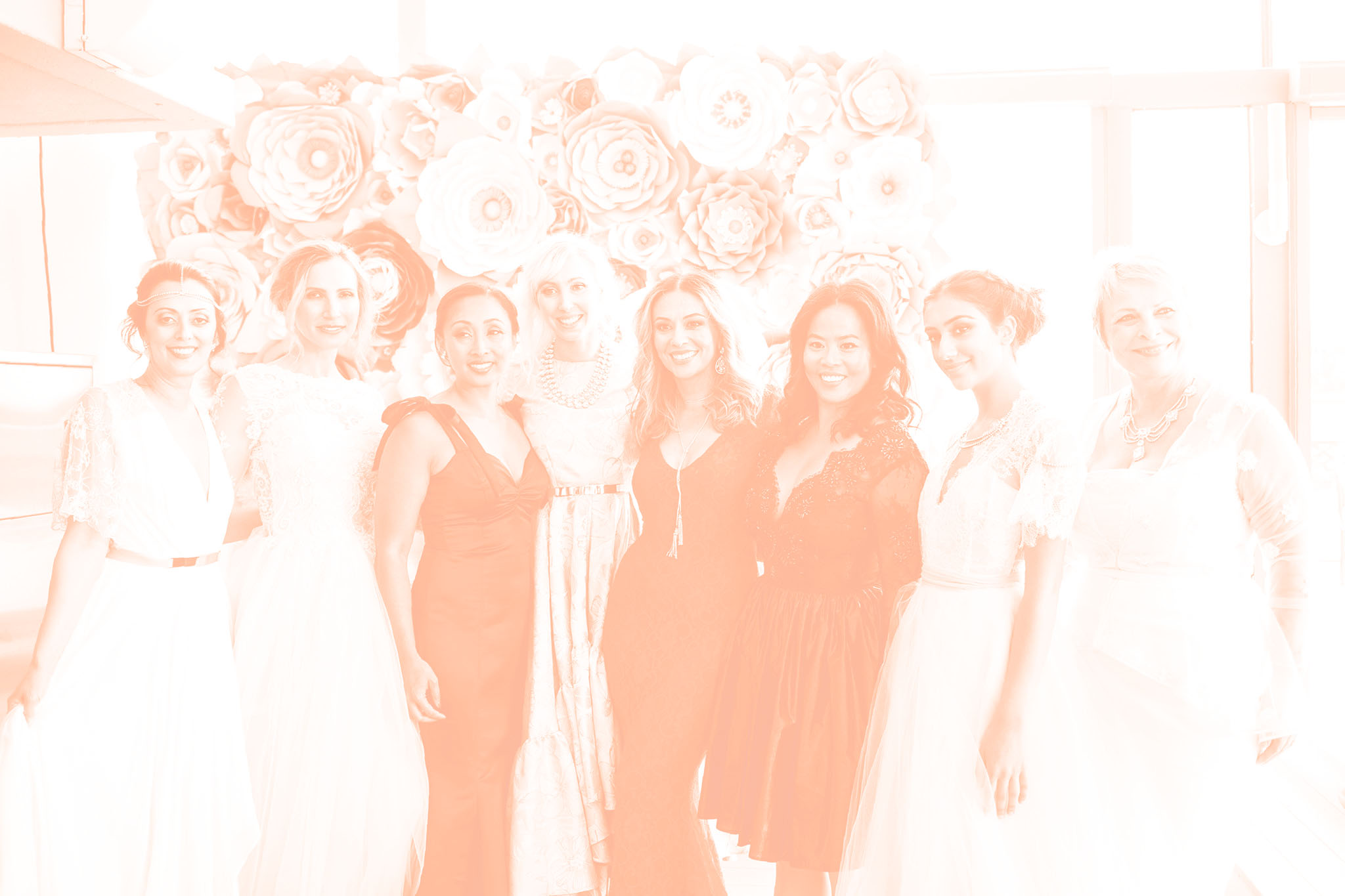 OUR MISSION IS
to inspire, support and help you take control of your life and live your dream
How are we helping our members?
Well, you can hear for yourself:
Rigel JonesToronto, Ontario
Rachel BaileyVancouver, Canada
Laurie AshleyLangley, Canada
Stephanie SparklesVancouver, Canada
Everything you get as a member:
When you become a member of the Ladies WHO Lunch® Network, you're not just getting access to a community. Inside the membership, we have a boatload of useful resources that you can utilize to achieve your goals and make your dream life happen.
We've divided up these benefits into four categories:
The best part about joining a membership is that you become part of a community of people who can encourage you and cheer you on as you make your dream life your reality.
Some of the community benefits that you get access to are:
Members-only in-person events such as the monthly

Coffee With The Ladies networking event

and discounted tickets to public events such as the

LWL Patio Party

Get matched up with another member in the

Accountability Partner Program

to help you check off those goals!
An exclusive

members-only Facebook group

where you can connect with like-minded women from different walks of life
Inside the membership, we create helpful and relevant resources to support your learning and empower you to grow as an individual and a business.
Some of the ways that you can grow and learn inside the Network:
Monthly themed

She's In Biz Bundles

filled with learning resources such as training videos and worksheets
Access to the

LWL Book Club

archive of amazing and inspiring books recommended by Maria and other LWL members
Monthly

Coach With Maria training calls

where you can get clarity on your roadblocks in life and business
We've built many different avenues to give you a platform to promote your brand and business and finally get your message to your people a.k.a. your ideal clients.
Here's how you can promote yourself and your business inside and outside of the Network:
List your business in the

She's In Biz Directory

and reach your ideal clients easily
Showcase your services and products in the

Fab Friday Deals & Steals

promotions sent to the entire Network
Host a live presentations and establish your expertise in our Facebook group as a

Member Mentor
Inside the Network, we make it easy for you to directly connect with Maria and pick her brain about anything life and business, ideas and reality, goals and dreams!
Here are some of the ways you can get direct access to Maria:
Monthly

Coach With Maria coaching calls

where you can ask for her advice and get a response real-time
Weekly

Monday Morning With Maria training audios

sent directly to your inbox!
Plus,

Facebook livestreams inside the members-only group

so you chat about your struggles and successes
Who are the women of the LWL Network?
When we say our members are from different walks of life, we mean it.
Our members are:
Fashion Retailer Store Owners
Marketing Consultants
Organic Bath Soap Makers
Accountants
Bakery Store Owners
Plastic Surgeons
Mortgage Brokers
Financial Advisors
Authors
Speech Consultants
Fashion Bloggers
Celebrity Stylists
EFT Practitioners
Social Media Managers
Miss Canada
Movie Producers
Restaurant Owners
Bridal Boutique Owners
Graphic Designers
Website Specialists
Event Planners
Public Relations Expert
Teeth Whitening Clinic Owners
Matchmaking Experts
Swim Wear Designers
Money Coaches
Baby Clothes Line Owners
Hat Designers
Divorce Coaches
Virtual Assistants
Fitness Coaches
Video Marketing Experts
Dance Instructors
Home Stages
Optometrists
Furniture Store Owners
Psychic Readers
Make-up Artists
Doctors
Art Gallery Owners
Estheticians
Beauty Salon Owners
SHE'S IN BIZ DIRECTORY
All members of the LWL Network have the opportunity to list their business and services in the She's in Biz Directory. It's a simple way for you to showcase what you offer to the Ladies WHO Lunch® Network audience. Members can leave comments and reviews about you and your business!
MONDAY MORNING WITH MARIA
This is a weekly podcast available exclusively for the Ladies WHO Lunch® Network. Each week, I talk about a different topic on building your own business, personal development, mindset, goal setting, productivity, law of attraction and so much more.
SHE'S IN BIZ BUNDLES
Every month, we create a bundle of resources focused around a specific theme that will help you through a specific part of your personal and business journey. Whether it's a worksheet to help you set and achieve your goals or a primer on marketing your business, we have you covered!
Frequently Asked Questions
+ Is this network online or do you just have live events?
The Ladies WHO Lunch® Network offers an exclusive global online platform where all the members can interact with each other no matter where they live in the world. Members receive weekly newsletter and online webinars. The Ladies WHO Lunch® Network also offers live events & power lunches at a city near you.
+ Can anyone join?
Yes, membership is open to everyone! Members include: Women Business Owners, Founders, Community Influencers, Women with Social Impact, Women involved in any philanthropic movement, Aspiring Entrepreneurs, essentially women with a desire to live their dream & make a difference in the world. You don't need to have a business to join! Everyone is welcome.
+ Can anyone attend LWL events?
YES! General LWL events are open to everyone. Members however have discounted pricing & there are also MEMBER ONLY events.
+ How much is membership?
Membership is $28.99 a month OR $299.99 for the year. You can try it out for 14 days to see if it's a good fit for you.
+ Is the membership refundable?
All application fees and membership fees are non-refundable and are charged automatically on each renewal date depending upon the payment option selected. Please note that you may cancel at any time however your membership will expire immediately upon cancellation. Any amounts paid prior to your cancellation are non-refundable.
Just a heads up -- you will be asked to provide your credit card information but don't worry -- you will NOT be charged until the 14-day trial period is over. You can cancel at any time during the trial if you feel that this isn't a good fit for you. (I have a feeling though that you are absolutely going to love it!)  
Meet the Founder
Maria is a multi-passionate entrepreneur who went from teaching high school to starting her own international school at the age of twenty eight and later going on to launch a Teacher Training Centre. Maria's sociable nature and business savvy led her to a successful career selling real estate in Vancouver. As a single mom, her true passion lies in connecting and inspiring women to realize that anything is possible for themselves.



She believes that surrounding yourself with like-minded, positive and inspirational individuals is the most successful formula for creating and manifesting your dreams. Her mission is to inspire women to be fearless and fabulous by helping them realize and live out their dream.



She is the founder of the Ladies WHO Lunch® Network, author of Girl With A Plan and creator of the She's in Biz Blueprint and Idea to Reality Course.